Radha Singh has but one goal: to build her own restaurant empire. As a business marketing graduate, and with her flair for creating her own unique dishes, she believes she has the makings of a kitchen princess—goddess, even.
Sometime soon, I'm hoping to open my own restaurant. I've been keeping busy in the kitchen whipping up my own take on popular cuisines—dishes I've fallen in love with during my travels. I've also been pondering on what type of restaurant to open. Right now, I've narrowed down my choices to just three concepts: café, bistro, and fast casual. While they may seem similar, the little differences that they do have can pretty much lead the direction of my restaurant. Here's a brief rundown of their differences:
Café – This is a casual setup that primarily offers coffees, sandwiches and pastries. It's a self-service concept which means I could save on overhead costs as I won't any table wait staff to think about. The limited menu also means that I would have little trouble keeping track of inventory, not to mention, smooth operations in the kitchen. I do have to consider the cost of coffee equipment.
Bistro – This concept is very like a café's except that this one has a more extensive menu. I could offer full meals here, including appetizers, soups and salads on top of the usual café offerings. As for table service, I could go either way: with or without one.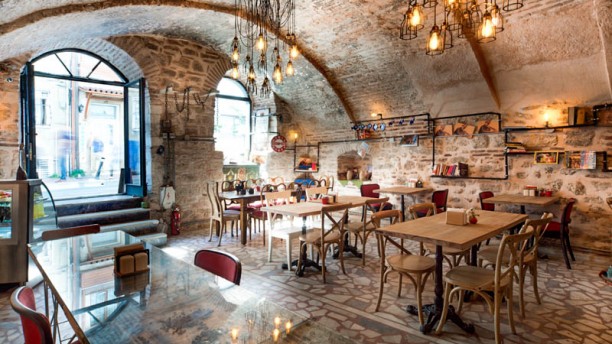 Fast Casual – This, I believe, is a combination of the fast food and casual dining concepts. I have the option to serve my dishes on disposable plates and serving dishes, but in term of food, it will be anything but "fast," meaning this will be prepared per order. I could also have an open kitchen (a signature feature of fast casual restaurants), which allows diners to see their dishes being prepared—something I believe customers will appreciate.
I have yet to make a decision on my restaurant concept; but in the meantime, if you need me, Radha C Singh, for anything, you can find me in my kitchen!